Gathering wild berries in Norway is a traditional fall family activity. Nothing is like fresh berries – most of them naturally sweet and requires little effort to prepare; just rinse them under water and serve for a nutritious snack or dessert. In the Norwegian woods and mountains you'll find wild cranberries, blackberries, strawberries, raspberries and even cloudberries. My favourites are blueberries and lingonberries, probably because they are easy to find where I grew up (South East of Norway) and our family trips out in the nature to pick and this brings up the greatest memory. From a very young age, my parents would take my sister and I out for a hiking trip in the fall on Sunday afternoons and we used to crawl around the forest floor and eat the berries right from the bush. I still get that feeling when out in the woods: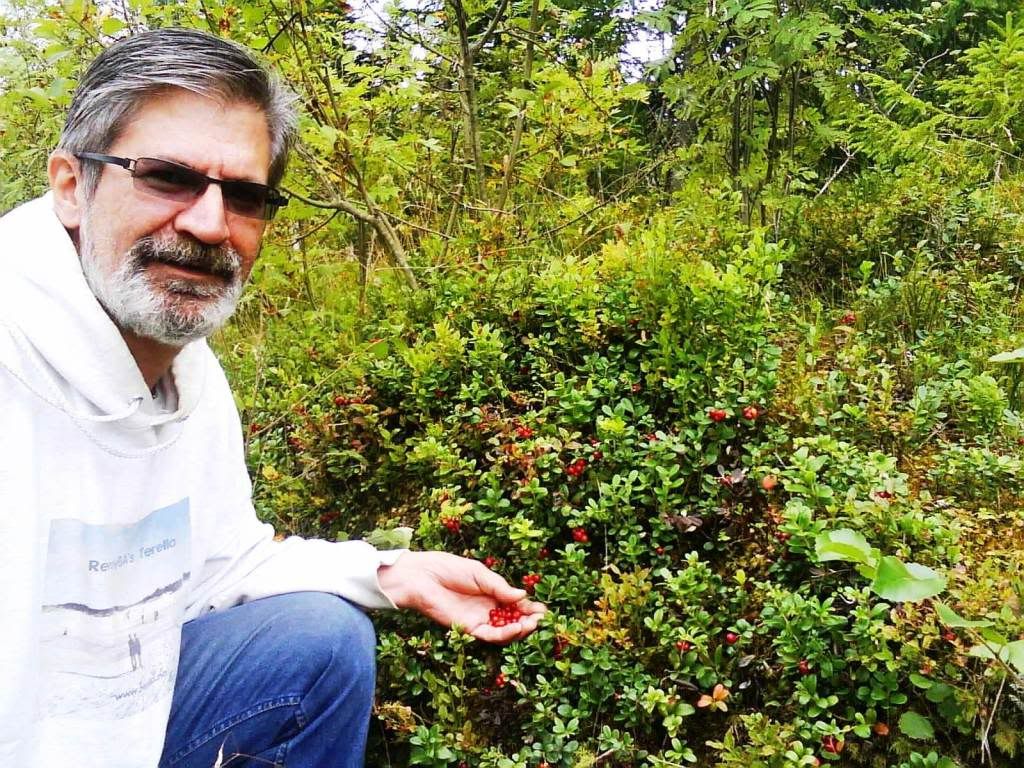 Left: RennyBA picking lingonberries – Right: DianeCA picking blueberries.
Berries are of course full of vitamins, calcium, magnesium, foliate, potassium and even photochemical as well as flavonoids that may help to prevent some forms of cancer and prevent bladder infections. The pigments that give berries their beautiful blue and red hues are also good for your health and gathering them out in the nature is definitely good for your soul. My gratitude goes to my parents who taught me how to enjoy being outdoors and appreciate these recreational moments. Other than enjoying the fauna, getting close to the animals is a way of "
charging your batteries
" as well I think: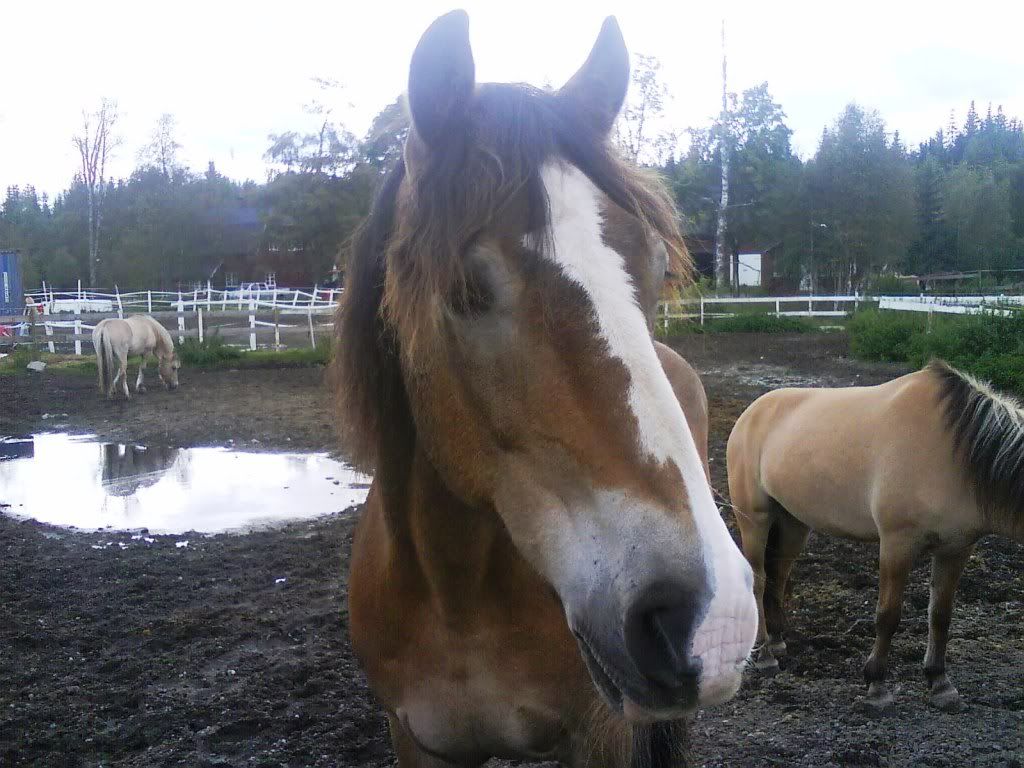 Another good childhood memory is how we prepared the berries when we came home after our hikes on Sunday afternoons in the fall. It might have been a bit chilly, outside for the whole day, and my mom always served a special for dessert with the days harvest. My favourite was and still is
Troll Cream
: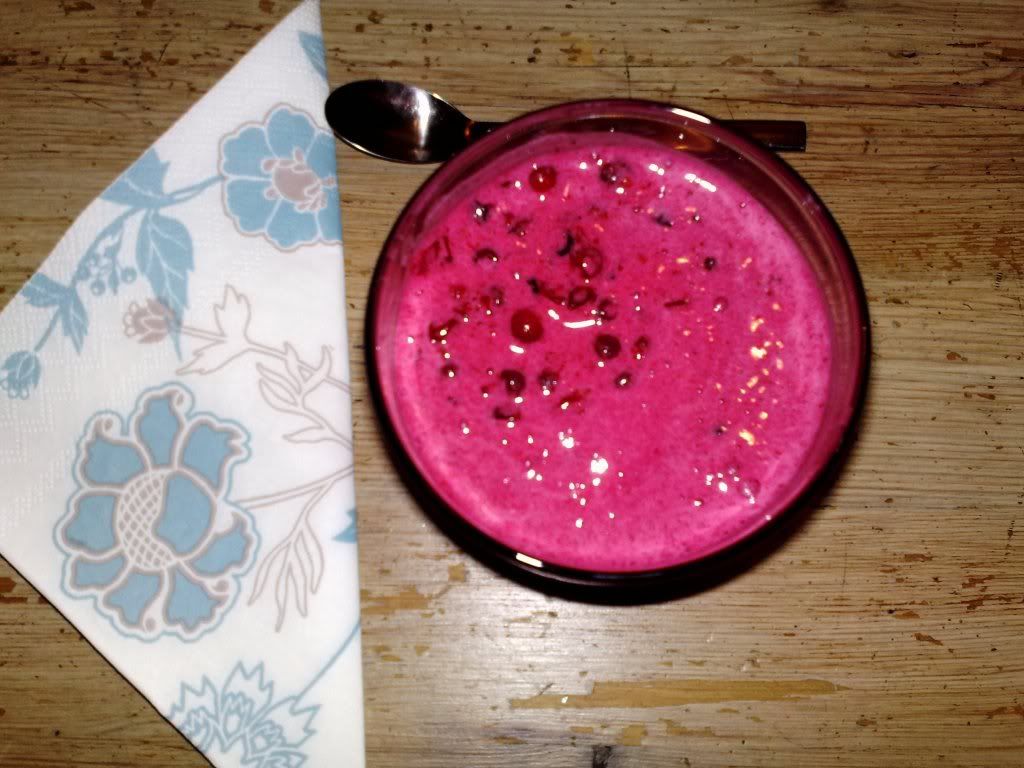 It's made from lingonberries, sugar and whipped egg whites and my Mom's always added a dash of vanilla to the recipe. For those who are not familiar with Norwegian Trolls, member the race of fearsome creatures from Norse mythology: Read my post "
Norwegian Troll as Oddly Ghost
"
Before I end my post on why I love being out in the nature, enjoying the fauna, the animals and gathering fresh berries, let me give you another idea of how to serve them in the Norwegian way:
Waffles with goat cheese, raspberry jam and fresh blueberries on cream fresh.
Nothing tastes as delicious as freshly picked berries eaten the same day as you have been out in the woods and gathered them. They are full of sweetness and a vitamin bomb for the body too. Do you remember doing something similar when you were a child, or even today? What are your good fall memories? Share them with us and get the discussion going! It's amazing how much we all have in common.