Winter Olympics in Norway is culture, traditions and even good habits – just like the theme of my blog. In Vancouver, Canada there was a blast of a medal party today, so excuse me for being a bit patriotic, but not to blog (brag :lol: ) about it would be a shame.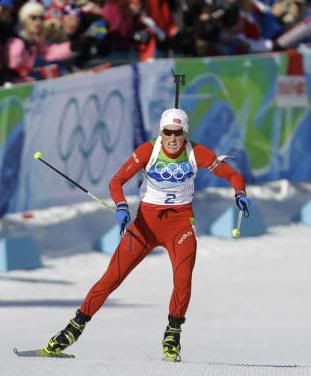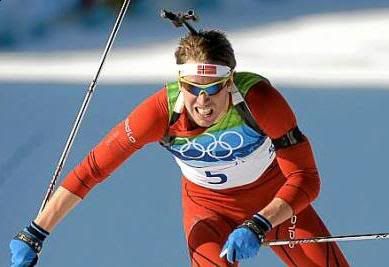 Left: Tora Berger & Right: Emil Hegle Svendsen – both gold medal! (Photo: ScanPix)
My regular readers know I've said it before:
Norwegians are born with skies on
– read one of my posts about it:
Ski Museum Proves
:
Norwegians are born with skis on
. For a nation with not more that 4.9 mill inhabitants, it's not bad to be on the all time top list of medals in the Winter Olympics. Here is the statistics before it started in Vancouver:
Norway
: 280 –
US
: 216 –
SovietUnion
: 194 –
Austria
: 185 –
Germany
: 158 –
Finland
: 151 –
Canada
: 119 –
Sweden
: 118 –
Switzerland
: 118 –
German Dem Republic
: 110 –
Italy
: 101.
Before Vancouver games, Norway had totally 98 gold medals! Today, both for women (
Tora Berger) and men (Emil Hegle Svendsen) in Biathlon
, we won gold – and even more; a sliver medal (
Ole Einar Bjørndalen
) too :-)
Update
: Up to date medals' table:
The best Winter Game ever for Norway was at
Lillehammer
in 1994: Best nation with 26 medals – so you can tell, we have way to go :lol:
I know I'm crazy about winter sports, so bare with me this kind of untraditional post. How about you: Do you follow the Winter Olympics in Canada and what is you're favourite sport?