Brussels in Belgium with Manneken Pis, Grand Place, not to forget their chocolate; has a lot more to offer – especially Norwegian seafood lovers. A good friend red my post "Brussels Fish Market" and wanted to give it a try when on vacation this summer and found even more than I did and was kind enough to enlighten the subject with a guest post. So Edgar, the floor is yours:
Some time ago Renny wrote a wonderful post about the Brussels Fish Market. When my wife Kirsten and I visited Brussels a few weeks ago, being fond of seafood we wanted to explore the same. And yes, there it was, right in the downtown of Brussels, we found the street Rue des Bouchers, and the place La Bergerie.


Belgium seafood delight.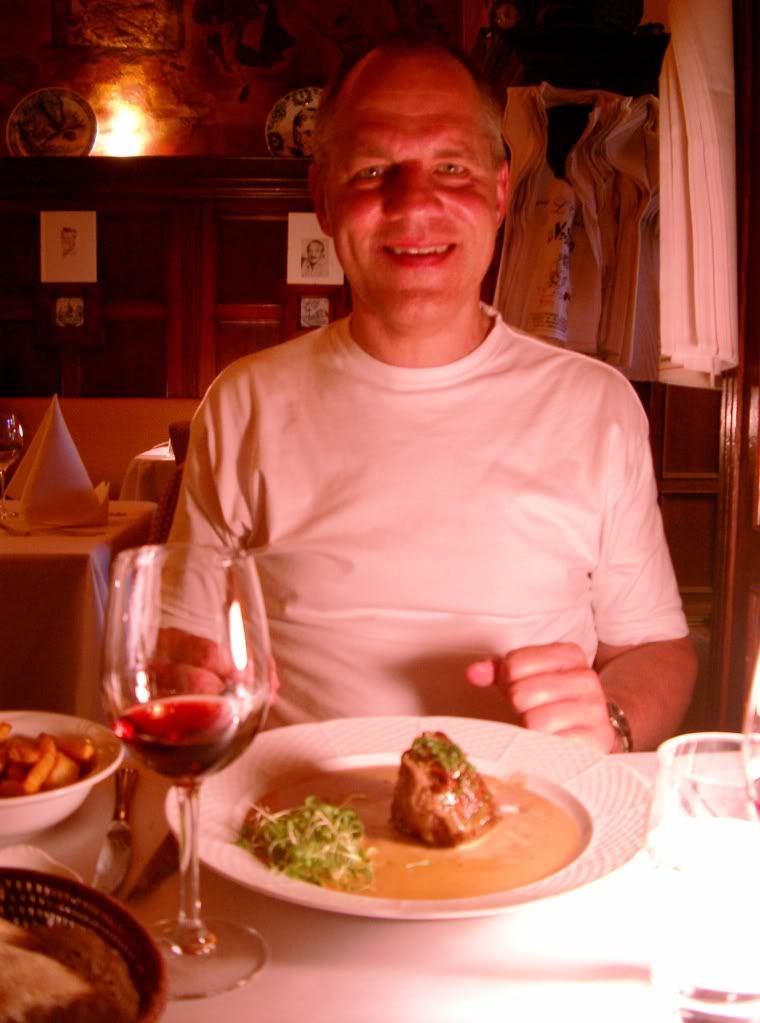 However – we went on one of these HopOn-HopOff Sightseeing tours (I'm sure you're familiar with the concept), and during the tour, the guide on the tape directs us to "The old fish market of Brussels on your right-hand-side", when Renny's place was definitely on our left. Strange, huh? Could be because it was pre-recorded, and played back at the wrong turn, or simply misguided (pun intended)? So we decided to check with the helpful concierge of the Brussels Sheraton. He confirmed that the guide, even though pre-recorded, was indeed right. The original Brussels Fish Market is indeed on the right-hand side of the Boulevard Anspach when you have the Brussels Bourse on your left side. In the evening we walked down, found it quite easily, a nice open square called Place Saint Catherine (take note of the name), with numerous delightful seafood restaurants around.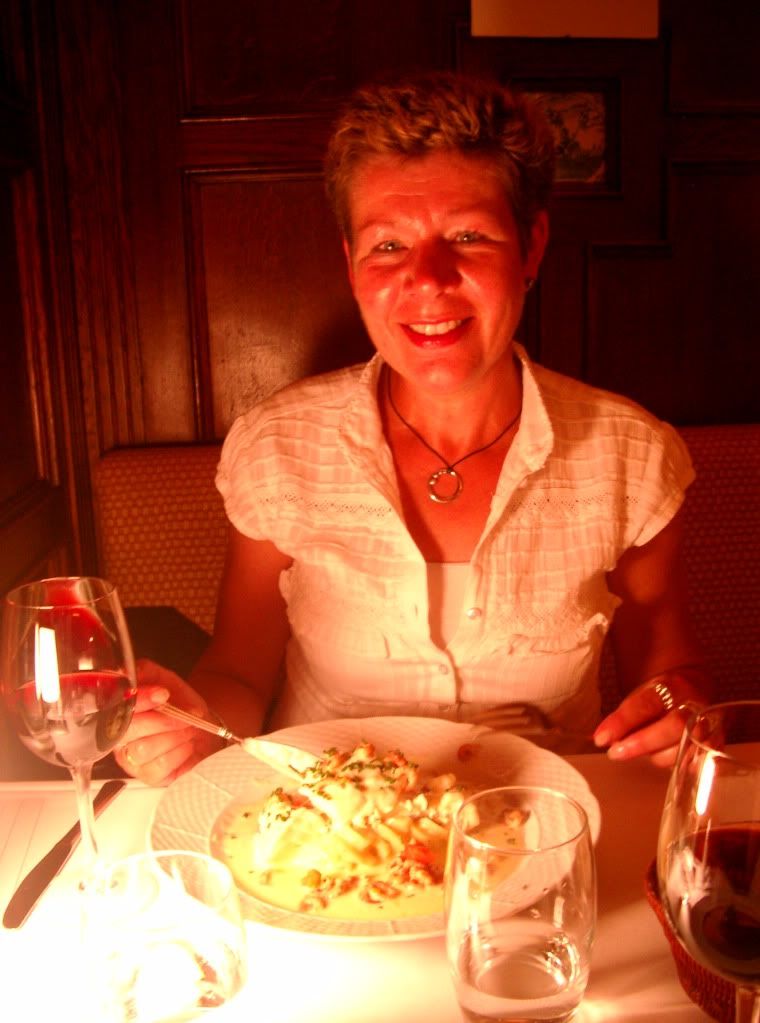 After having read menus back and forth and back again we chose a nice place called L'Huitrie. It was really good with a menu full of delights and excellent service to go with it. The price was slightly higher than in the Rue des Bouchers , but we felt the food and the service was worth more than the difference. Another point is that in the Place Saint Catherine there are no tourists, only locals. When Kirsten and I travel we tend to prefer the "not-so-touristy" places, even though we are tourists ourselves. Could be because we think we blend in so much better than all the others that speak English and take pictures of each-other at the restaurant-table.
Anyhow, we enjoyed our evening out and are only too happy to share the tip with Rennys entire readership. And if you're looking for a good place to stay overnight, I've already mentioned the Sheraton Brussels – happy to endorse that as well.
Thanks Edgar – Back to RennyBA:
This was some good tips on how to get the most out of a trip to Brussels. We have of course been there a couple of times and find the city quite charming and people friendly. We will have to visit L'Huîtrière the next time we are there. This was also a good opportunity to introduce you to Edgar who will be joining us at the OsloBG since we are still busy entertaining my in-laws and showing them around the Norwegian countryside. I will be back with the details from our adventures in a couple of days!