Another good Tour de France day for Norway; Edvald Boasson Hagen won his first ever stage of the Tour and Thor Hushovd remains in the Yellow Jersey for the 6th day in the row! Even more, looking at general classification after stage 6: #1: T. Hushovd and #8: E. B. Hagen – Who can ask for more? – I mean, there aren't more than two cyclists from Norway in the Tour this year : -)
The world is surprised & impressed and the Norwegians are excited, thrilled and turned nuts this afternoon – It's all over the news tonight and since my blog is about Norway; our culture, traditions and habits, it would have been a disgrace not to make a post about these two Norwegian Vikings and what they have achieved today: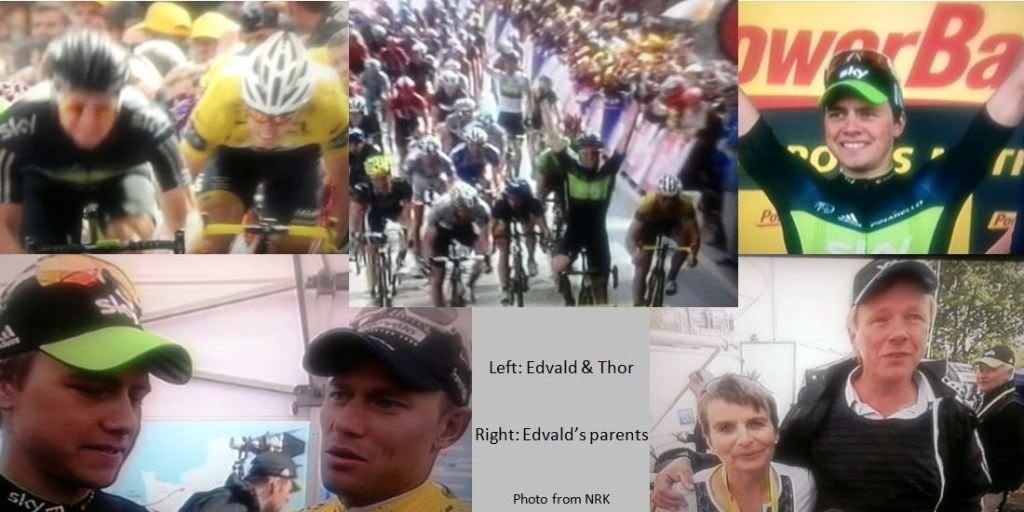 Thor Hushovd (18 January 1978) riding for Garmin-Cervélo, is up until this year known for sprinting and time trialing and is the 2010 Norwegian and World Road Champion. Thor is now the first Norwegian to lead the Tour de France, and first Scandinavian to win the road race in cycling world road championship. He also won the Green jersey in 2005 and 2009.
Edvald Boasson Hagen (17 May 1987) also considered as one of the biggest rising talents in the sport, being ranked as #3 in the world by UCI as of 31 August 2009. Edvald is the Norwegian Time Trial Champion and now rides for the UCI ProTour team; Team Sky.
I know they have way to go – more than two weeks left of the Tour – but right now, the Norwegians takes one day or stage or even both the yellow and green jersey at the time. I guess you find it wise for a nation with only two participants on this years Tour? And that you can imagine that it taste sooooooo good – today! : -)